First, I must ask which of my readers lives in Fargo, North Dakota?
Again, the widget on the right side of my blog called "Feedjit" has alerted me to a town name that I see every day.
Fargo holds fond memories for me, as does the entire state of North Dakota.
My whole family, on my mother's side, is from NoDak!
There are many, many of them.
My mother was one of 11 children.
Every summer we would leave Kansas City, drive north to Minneapolis to visit one of her sisters and her family.
We'd then all pile back in the station wagon and head west.
Bismark/Mandan was our final destination (Grandpa and Grandma Rothschiller), but we had kin all along the way.
While we had no family in Fargo at the time, it was the biggest town we'd stop in.
I have distinct memories of eating lunchmeat sandwiches in a park near the Red River that runs through the town.
So, dear reader from Fargo---please announce yourself.
Are we related?
A long shot, I know, but I am terribly curious as I have spent way too much time on Ancestry.com lately.
*************************************
On a completely unrelated note, except for these states being connected to my childhood------
I will be out of town and out of Blogging for two weeks, starting on Monday.
Eric and Jenna will hold down the fort at home, while Quinn and I travel.
I and 9 other adults will be taking 43 high schoolers from around Texas to an event in Independence, Missouri
(suburb of Kansas City)
.
It is called the International Youth Forum and is sponsored by our church.
It truly is an "international" event, as youth from Australia, Canada, French Polynesia, New Caledonia, Fiji, the Republic of Korea, New Zealand, the British Isles, and of course the US will be in attendance.
There are 3 other events, exactly like ours, being held in Africa, Honduras and the Dominican Republic.
It is a 4 day event in which the youth focus on Christ's true mission of peace, love and acceptance of all.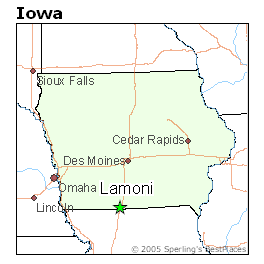 Following that event, we will head to Lamoni, Iowa for SPECTACULAR.
I am so proud of all these kids and find hope for our future.
The media is always to full of bad news about kids.
These kids are full of good news.
Friendly, accepting, open to new ideas, caring, awareness of what needs to change.....all good adjectives.
I'll ask for prayers for those of you that pray and good thoughts from those that don't necessarily prescribe to prayer.
We will be in 5 vans, traveling many, many miles.
I'm hoping for good weather, inclusive kids intent on making us one big happy family for two weeks, and safe travels.
When I return, I will focus my energy on bringing donkeys home!
Until then, I hope you all have a great couple weeks.
I will be reading blogs, but not posting any myself.
Take care!!