n
Product Information:
Over 40 easy, no mess tattoos to design and decorate Barbie doll's fashions! Customize the fashions and apply the fun temporary tattoos on you too! Barbie doll includes additional fashions, tattoo stamper and tattoos.
I saw this on TV and thought sure it was a joke--Totally Stylin' Tattoos Barbie.  Really.
This rates right up there with
Barbie and her dog, Tanner
.  Well, maybe it's worse.  At least kids were being taught to be responsible and clean up after their dogs.  With TST Barbie, I guess little girls are learning proper placement of a tattoo so you can still get a job or be able to wear a low backed dress and not look silly (hint, hint, Angelina).
Tattoos can be a beautiful piece of art (shout out to my sister and her humpback whale), or they can be completely ridiculous.  I had a neighbor, who for his 30th birthday, got Yosemite Sam plastered on his bicep.  
This exact picture, minus the background.  He wasn't drunk at the time, just stupid.  He regretted getting it within a couple weeks and was stuck. 
I'm really not against tattoos, I just think they ought to have a waiting period like purchasing a gun.  How many people can pull off a fairy tattoo when they are 70 years old, or 40 years old for that matter.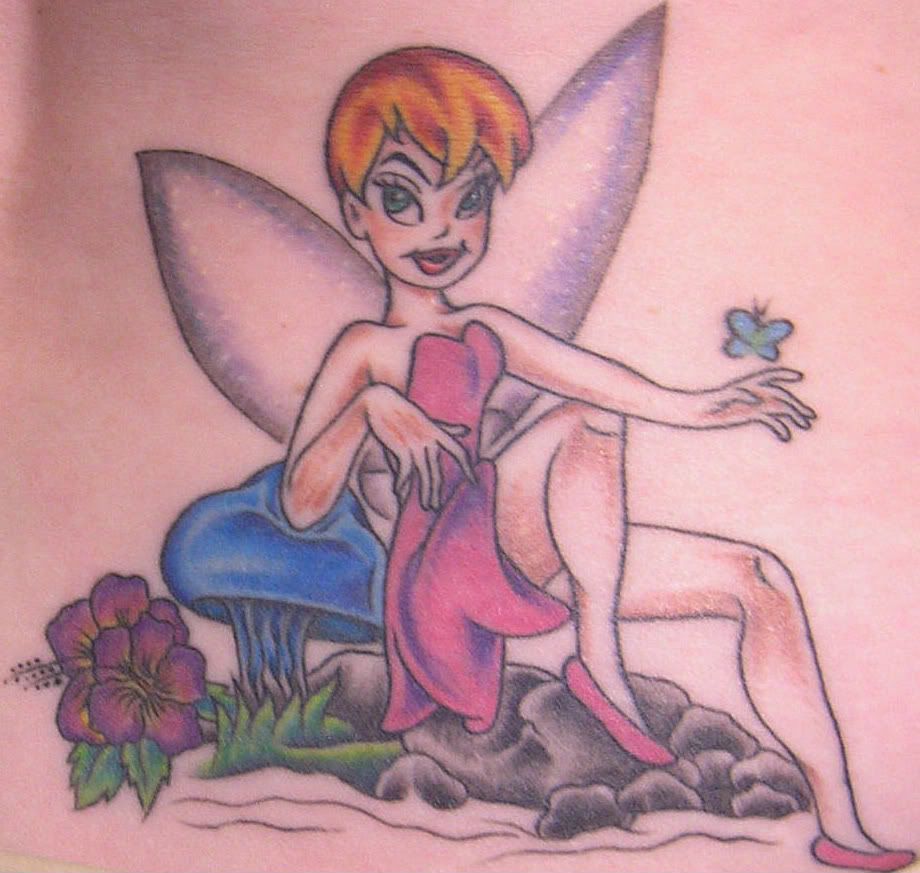 This new Barbie needs a disclaimer so the legal department over at Mattel can breathe easier tonight---'Piercings are temporary, Tattoos are forever".  That way when a girl gets a stupid tattoo when she's sixteen, she can't say she got the idea from the TST Barbie she got for her 6th birthday.